Cyberquery for Cerner
Cyberscience has been collaborating with Cerner for over 15 years.
This relationship and experience has helped Cyberscience understand the unique needs of the healthcare industry and tailor a powerful Cyberquery solution for Cerner users.
Healthcare organizations using Cerner generate immense amounts of information, however raw data is of little use in transactional form. By providing near real-time access to the Cerner database, Cyberquery empowers organizations helping them to transform that data into answers needed for operational, financial, and clinical decision making.
From local to hosted Cerner implementations, Cyberquery is the comprehensive BI Solution you need to help maximize your Cerner Millennium® investment.
Features and benefits of Cyberquery in combination with Cerner:
Access to your Cerner data via the Cyberquery Data Dictionary
Pre-built table joins available to help improve usability
Near real-time reporting
Customized web portal to organize reports
Consolidated and federated reporting from multiple databases and applications, including outside of Cerner – without the need of data warehouses or cubes
Deployment to practically any device, from a laptop to mobile device
Offers ad-hoc reporting, production reporting, charts, graphs, forms, analytics, dashboards, and KPIs
Scalable in use from business users to programmers
On-premise and/or remote/cloud hosted
Works on Cerner revisions
Excel integration including a Cyberquery dedicated Excel add-in
Able to handle complex reporting including statutory reporting such as UDS and eCQM
Cyberquery is used in combination with Cerner solutions by hospitals and doctors' offices to help improve the following: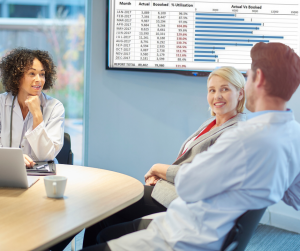 Quality patient care
Statutory reporting
Cost control
Improved productivity
Certain content Cerner© Corporation. All rights reserved. Cerner product images and information are used with permission from the Cerner Corporation and are for demonstration purposes only.