We're Hiring!
Advance your career at Cyberscience.
Building the best Business Intelligence solutions takes the best people. We deliberately seek out and recruit the most talented people to join our exceptional team of software professionals.
The Best People Build the Best Solutions
At Cyberscience, finding talented people and giving them a great place to work has always been our top priority. We hire the most skilled, capable people, treat them with genuine respect, and give them the tools they need to succeed. 
We are seeking talented, passionate, intelligent, and innovative individuals who want to develop their career, working with equally talented professionals, making, selling and delivering innovative software solutions which help drive the businesses of our global customers.
Graduates bring new ideas, fresh perspectives and enthusiastic energy. We look for people with proven talent and great potential.
We have programs for graduates and post-graduates available.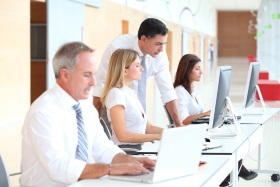 Proven Expertise
Experienced developers as well as  implementation and business consultants advance your career, working with world-leading Business Intelligence solutions.
You will have demonstrable expertise in building or delivering enterprise software solutions.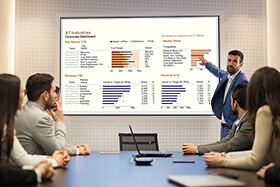 Sales Professionals
We are looking for proven Sales Executives, with experience selling Enterprise Software to C-Suite in F1000 companies.
You must employ a consultative approach and have experience selling ERP, CRM, SFA, Healthcare or Financial software.
Individual Contribution Matters
Every team is the sum of each individual's contributions. At Cyberscience, whether you work in R&D, Support, Sales or Operations, you will have early opportunities to own and drive your own projects. You will make personal impact on the success of our products and services, and the businesses of our customers.
Great Minds Make Smarter Teams
Building great solutions is a team effort.  We encourage everyone, at every level, to contribute their ideas and input into the products and solutions we are building. We recognize that new perspectives are of great value, whether they are those of new graduates, or experienced professionals. We listen, and learn, and build a stronger, smarter team.
Mentoring and Success Program
When you join Cyberscience you will be partnered with a mentor who will help you get settled, build a personal development plan and get you off to a great start at Cyberscience. You will be part of the team from day one, and will always have someone to ensure you are able to get the resources you need to learn and be successful.
We do more than provide jobs; we build careers
An enjoyable and successful career is about much more than pay. Of course we offer highly-competitive salaries and generous benefits, but more importantly, we offer you a dynamic and rewarding environment to develop yourself, your career, and to work with a great team of software professionals building exceptional software solutions.