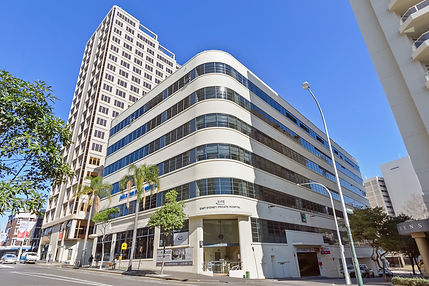 Customer Success Story – East Sydney Private Hospital
East Sydney Private Hospital improves KPI's using Cyberquery
by Brad Jackson

Matthew Napier – CFO at East Sydney Private Hospital (ESPH), spoke with me about their experience with Cyberquery. East Sydney Private Hospital (ESPH) is a boutique hospital that opened in 2014. They strive to deliver the highest level of personalized patient care. They needed a business intelligence solution that could report across multiple systems – Global Health ePAS (patient administration systems), Emplive (employee time management), and Butterfly Systems (surgical case costing). Cyberquery, from Cyberscience Corporation, was able to provide the solution.
"Cyberquery is projected to provide over 10x ROI annually to ESPH!"
ESPH staff needed an efficient way to combine data and have a single, real-time view of their business KPI's. Two critical KPI's that were especially challenging prior to implementing Cyberquery were Clinical Staffing and Billing & Coding.
For the ESPH team to analyze Clinical Staffing, they had to manually export data from Emplive and build pivot tables that were then reviewed against ePAS data. This took many hours per week and was susceptible to user error if the steps were not done exactly in sequence. The team worked with the Cyberquery Professional Services Group and developed an automated Clinical Staffing report that combines Emplive and ePAS data which is run daily through the Cyberquery Launchpad.
"Cyberquery delivers the timely and reliable data we need to make quality decisions." 
The billing and coding KPIs were another source of frustration. Staff had to manually pull and consolidate 4 reports to process and manage patient billing. Cyberscience developed a billing and coding report only requiring a single click within Cyberquery. This report also includes drill-down capabilities allowing for further insight into a patient or insurance company transactions. With the new report, the team reduced Discharge to Bill by 5 days!
Prior to implementing Cyberquery, ESPH staff required over a week to collect, consolidate, and manipulate the data into actionable information. Now, Cyberquery processes and provides the KPIs and daily reports seamlessly, including the capability to drill-down to the transaction level. Having timely insight into both clinical and financial data has enhanced the hospital's ability to make decisions and run more efficiently.
ESPH also highly values the support they receive from the Cyberscience Professional Services Group. The depth of knowledge and speed of response were two qualities they say stands out from the competition.
About East Sydney Private Hospital
East Sydney Private Hospital is a modern boutique private hospital located in Woolloomooloo, Sydney, with arterial access to Sydney's southern, western and northern suburbs. ESPH is focused on providing patients with a seamless clinical journey for greater personalised hospital experience.
If you have a need for a new business intelligence solution that provides benefits as Matthew describes, contact Cyberscience for a demo or test drive.  – info@cyberscience.com.
Author: Brad Jackson, Business Development Manager at Cyberscience.